Periodontology is the dentistry discipline that focuses specifically on gums and gum diseases such as periodontitis and peri-implantitis. Conservative periodontology aims at saving teeth until possible instead of performing surgery. Founded in 1991, EFP is the European Federation grouping all the periodontal scientific societies in Europe. It represents more than 14.000 periodontists and gum-health professionals and 30 national scientific associations. Graziani will now cover the role of president, substituting professor Anton Sculean from the University of Bern. Furthermore EFP promotes the most important periodontology workshops in Europe and the EuroPerio congress held every three years, the world's biggest scientific meeting on periodontology, involving over 10,000 delegates.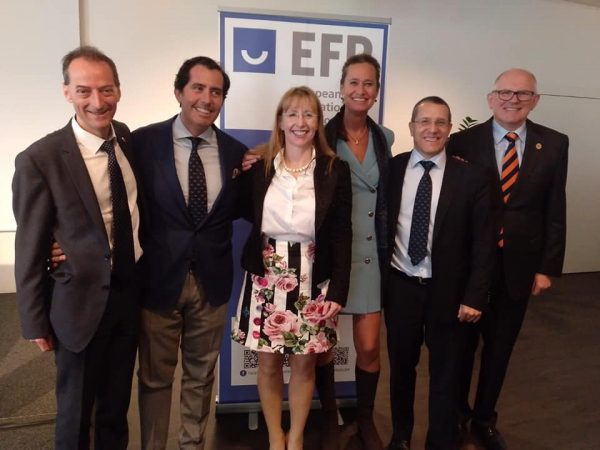 Having already covered the role of EFP president-elect for the past year, Filippo Graziani is Professor at the University of Pisa, Honorary professor at the University of Hong Kong and Visiting professor in Periodontology at the University College of London. His clinical activity and his research are completely devoted to periodontology, to the diagnosis and control of periodontal pathologies and in particular to the connections between periodontal diseases and systemic diseases. In 2015 he was awarded with the prestigious Jaccard Prize, EFP's Clinical Research Prize in Periodontology, and in 2013 he was acknowledged with the Robinson Award by the American Academy of Periodontology.
Graziani's programme as EFP's new president will follow the line of recent international collaborations between the Federation and other important medical institutions worldwide such as the International Diabetes Federation and the World Heart Federation, to further develop projects and research on the mechanisms between periodontitis and – respectively – diabetes and cardiovascular diseases.
True to EFP's motto "Periodontal health for a better life", Graziani promises on the course of his mandate to disseminate a stronger awareness on the impact that periodontitis and gum health have on overall health.