Live webinar: staging of periodontitis
"New classification: staging of periodontitis" is the first of the weekly webinars in April we have prepared for our international colleagues and we're inviting you to join us!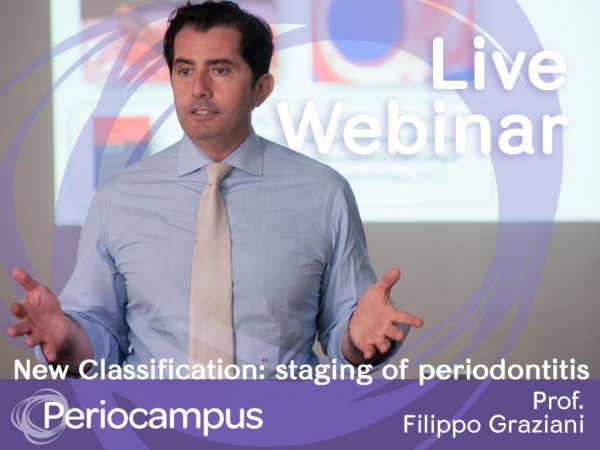 Prof. Filippo Graziani will discuss the new classification through analysis of clinical cases – take an opportunity to learn directly from one of the participants of the historical 2017 World Workshop where the new Classification framework has been redesigned and proposed!
Join us on Thursday, 09. April at 17.30 and enjoy the atmosphere Periocampus is so well known for!
Next week, same time (Thursday @17.30h), join Prof. Cristiano Tomasi for another Periocampus webinar. Follow our social media for all updates.